High-end all-terrain electric gyropod • RX5e
Push the limits with the high-end all-terrain gyropod RX5e. 
Its lithium-ion battery and all-terrain wheels allow for long rides (up to 35 kilometres) on any surface.
In addition, its unique functions guarantee an unforgettable experience. 
Description
Discover the high-end all-terrain gyropod RX5e !
The high-end all-terrain gyropod RX5e uses a gyroscopic* technique offering great ease of use, simple forward or backward swings allow intuitive and dynamic mobility.
* device which exploits the principle of conservation of angular momentum in physics
First steps on the RX5e !
In addition, two operating modes are available to adapt the R3e+ to your level :
- Learning mode (speed limited to 16km/h) : To start using the RX5e, we recommend setting it to learning mode. This will make riding easier and more intuitive, limiting the maximum speed to 8km. This is very practical for the first few uses in order to understand how the RX5e works.
- Expert mode (speed limited to 20km/h) : Faster, the RX5e can be used to its full capacity on all types of terrain.
Learning the RX5e is very intuitive and switching to expert mode is relatively quick.
- Android and Apple Store application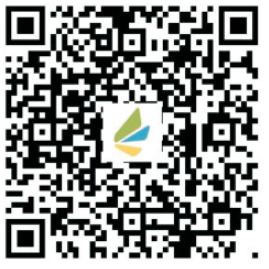 Kit contents
The high-end all-terrain gyropod RX5e is supplied with several accessories :
1 mains charger 
1 remote control
1 mounting key
1 user guide 
Technical characteristics 
Weight : 52kg  
Autonomy : 35 km max. 
Speed : Maxi 20 km/h 
Wheel : 19" (48 cm)
Maximum slope : 20°
Battery : Lithium ION 72V • 8,8AH
Lights : Front LED and rear stop lights
Power: 1200*2 Watt max power, motor with spindle
Indications vocales avec haut-parleur intégré 
Dimensions
(140-170) x 83 x 47 cm
Function of the remote control
The wireless remote control/display has many options such as; a warning in case of technical problems, speedometer, gyropod status, odometer, gyropod lock function and many other options !
Recharge de la batterie

1. Screw the charger connector onto the gyropod. Connect the charger plug to the mains.
2. The LED on the charger is red. Recharge the gyropod.
3. The LED on the charger is green. You can ride.
4. The battery life LEDs are green, the gyropod is fully charged.
Guarantee of the RX5E gyropod
As part of our quality approach we guarantee this product for a period of 2 years. In the event of a problem, your product will be received by our after-sales service and processed as soon as possible ! Please note that the use of lithium-ion batteries multiplies up to twice the number of charging cycles accepted by the battery !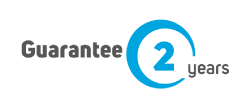 Product Details
Type

Spécification

Capacité

Pneus

Garde au sol

Hauteur plateforme depuis le sol

Pente maximale

Temps de charge
Top