Electric trial motorbike for children • RMT10
The new Beeper electric trial motorbike for children RMT10 is ideal to allow your child to discover the first sensations of motorcycling in complete safety ! Its inflated and notched tyres are perfect for off-road riding and its front and rear shock absorbers take all the bumps and knocks to make your driving more enjoyable !
Description
Enjoy incredible sensations with the Beeper electric motorbike for children
The electric trial motorbike for kids is designed to ride on all terrains; compact and easy to handle, it is ideal for discovering the first sensations of motorcycling !
Dimensions
• Dimensions : 1270 x 790 x 610 mm 
• Ground clearance :  290 mm
• Seat height : 500 mm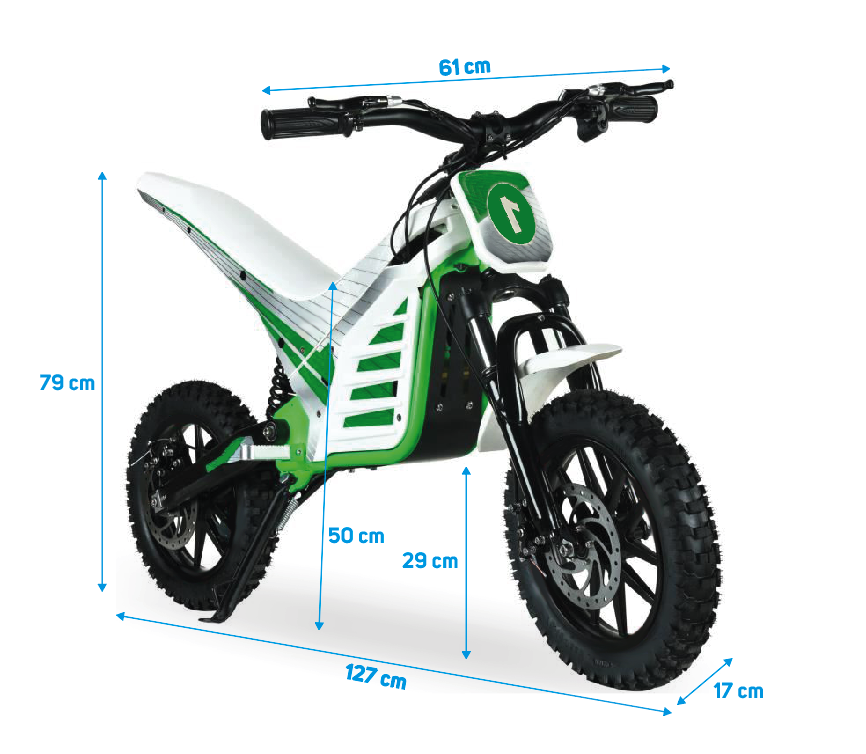 Technical characteristics of the Beeper RMT10
• Speed : 25 km/max
• Autonomy : 25 km (on average)
• Battery : 36V 12Ah lead battery
• Motor : 1000 W
• Charger : 100-240V 50/60 Hz 1,5A
• Recharging time : 6 to 8 hours
• Weight : 37 kilos
• Wheels : 10 " (38cm)
• Maximum load : 75kg
• Disc brakes
• Motor power adjustment
First steps on the electric trial motorbike RMT10 
The trial motorbike RMT10 has a dial to adjust the motor power. This allows you to get to grips with the motorbike by turning down the power to make it easier to handle and safer ! Once you've got the hang of your motorbike, you can turn up the power to take full advantage of the 1000W engine !
To accelerate, simply rotate the right hand grip to accelerate and the brake triggers to brake; right to brake the front wheel and left to brake the rear wheel.
It is necessary to practice in an isolated area to get a feel for your trial motorbike before riding in the presence of other people or vehicles. We also advise you to equip yourself with the classic approved protections necessary for safe riding in order to protect against possible falls.
Recharge of the battery

1. Screw the charger connector onto the motorbike. Connect the charger plug to the mains.
2. The LED on the charger is red. Charge the motorbike.
3. The LED on the charger is green. You can ride.
Guarantee of the Beeper electric trial motorbike RMT10
As part of our quality approach we guarantee this product for a period of 2 years. In the event of a problem, your product will be received by our after-sales service and processed as soon as possible !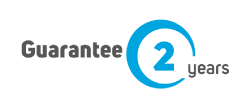 Product Details
Béquille

Freinage

Type

Puissance

Spécification

Capacité

Roues

Pneus

Garde au sol

Hauteur plateforme depuis le sol

Réglage

Pente maximale

Temps de charge

Charge maximale
Related articles on blog
No related article on blog
Top