iVELO• Electric bicycle • 36V LTH • 5,2Ah LG • Black •
Simple to use, foldable and with a great autonomy, don't waste any more time in urban traffic jams at rush hour and go for it !
In addition to being affordable with its low price, the Beeper iVELO electrically assisted bike is more ecological for the planet !
Description
The Beeper iVELO electrically assisted bike



Tired of driving in traffic ? Don't have time to go to the gym ? 
The Beeper iVELO is made for you ! 
A real urban ally to avoid traffic jams, but also a real health asset, the Beeper iVELO electrically assisted bike meets all your requests. Practical, easy to use, infinitely foldable and unfoldable, great autonomy and above all at a low price. In addition, its electric assistance guarantees to take the highest steps that will be on your journey.
Technical characteristics of the Beeper iVELO
In addition to being very affordable, the Beeper iVELO electrically assisted bike promises you high performance statistics to get you to work :
Power

 : 250W

Max speed

 : 25Km/h

Average autonomy

 : 25 Km

Battery

 : Lithium-ion LG 36V 5,2Ah Brushless

Maximum load

 : 150 Kg

Charging

 : recharged in 2h to 3h

Weight

: 16Kg (out of package)

Tyres

: 14"pouces

Display

: OLED touch screen (speed indication, range, lights, odometer)

Handlebar LED lights

: blue = run / red = brake

Front lights

: high brightness LED headlight
Dimensions of the Beeper iVELO electric bike
• Bike dimensions :

 
Unfolded : 990 x 1175 x 520 mm
Folded : 834 x 650 x 600 mm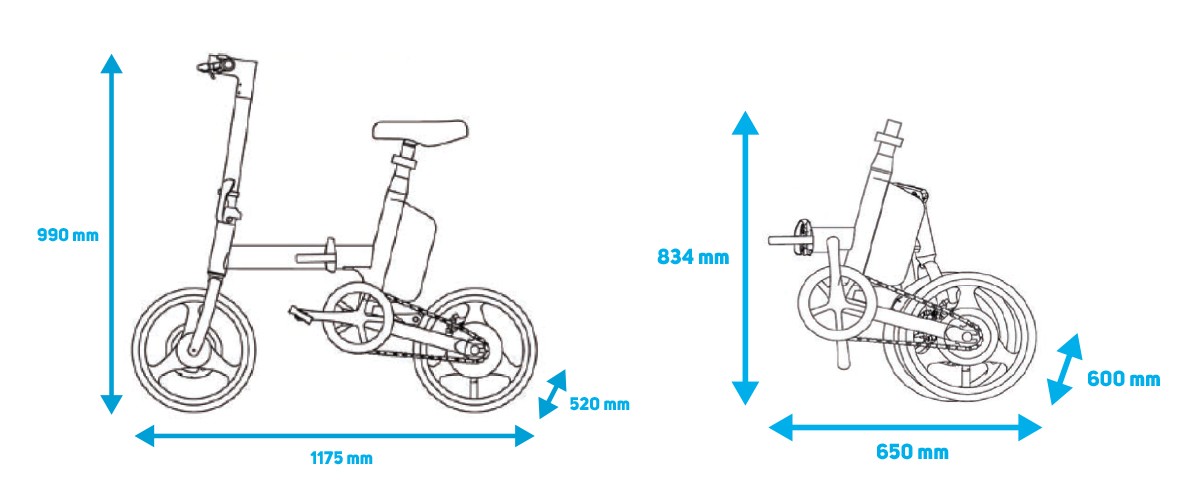 Assembly of the electric bike
The assembly of the bike is very simple and is done in just 4 steps : 

Unfold the frame

Unfold the mast with the handlebars

Secure the mast by locking the front attachment

Adjust the height of the saddle, then secure it by locking the rear attachment.
Your Beeper iVELO is now ready to transport you !
Folding of the Beeper iVELO
Another advantage of the Beeper iVELO is that it is FOLDABLE, and easily !
Simply open the central lock and fold the frame in half, then make the wheels join until they magnetize. Continue by opening the lock located on the handlebars mast, then fold it in 2.
Your iVELO is now ready to be stored or placed in the boot of your car.
Guarantee of the Beeper iVELO electrically assisted bike
As part of our quality approach we guarantee this product for a period of 2 years. In the event of a problem, your product will be received by our after-sales service and processed as soon as possible ! Please note that the use of lithium-ion batteries multiplies up to twice the number of charging cycles accepted by the battery !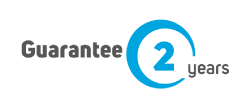 Product Details
Béquille

Freinage

Type




Puissance

Spécification

Capacité

Roues

Pneus

Garde au sol

Pliage

Réglage

Feux et signalisation

Pente maximale

Temps de charge

Dimension pliée

Charge maximale
Related articles on blog
No related article on blog
Top