Kart for hoverboard • R4-Kart-N
Become a driver thanks to the R4-KART-D, which turns your hoverboard into a real drift kart in an ultra-fast and easy way ! 
Description
Discover the kart for hoverboard, the original !
The R4-Kart-N allows you to turn your hoverboard into a kart in the blink of an eye.
Strap the mounting lugs on the foot supports of your hoverboard, lock the assembly and let's go !
Easy to handle thanks to its two handles, it offers you new sliding sensations.
First step on a kart
Sit on the kart seat, put your legs on the footrest, then start the hoverboard. Push the handles to move forward, lift them to move backwards. Push the left handle and lift the right to turn right, and vice versa. The more pronounced is the action on the handles, the more the movement of the kart will be accentuated.  
Technical characteristics
Weight : 5,2 kg
Maximum load : 69 kg
Dimensions
Dimensions : 40,5 x (80 à 100) x 50 cm
Guarantee of the R4-KART-N kart
As part of our quality approach we guarantee this product for a period of 2 years. In the event of a problem, your product will be received by our after-sales service and processed as soon as possible ! Please note that the use of lithium-ion batteries multiplies up to twice the number of charging cycles accepted by the battery !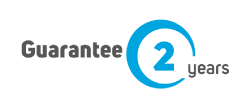 Product Details
Roues

Pneus

Garde au sol

Hauteur plateforme depuis le sol

Charge maximale
Related articles on blog
No related article on blog
Top