Electric drift trike for kids • 24V 200W • Lithium battery • Black + Camo2
The Drift Trike is a real electric Kart for children.
It is an ideal vehicle to allow your child to discover his/her first sliding sensations thanks to its two 360° rotating wheels !
It has all the legal certifications so that your child can have fun in complete SAFETY !
The Lithium-ion version offers more autonomy, better performance and a much shorter recharging time !
Description
DISCOVER THE BEEPER DRIFT TRIKE RDT200-CAMO2
The drift trike that your children will love, a real children's electric Kart that will allow you to let your child play in complete serenity and safety, it will allow your child to have his first sliding sensations in complete safety, especially thanks to its 3 wheels (which make it an electric tricycle for children).
The RDT200-CAMO2 is the version of the Drift Trike with lithium-ion batteries, which give it better performance and a longer battery life !
The advantages of the RDT200 drift trike
• Super sliding sensations : 360° rotating casters • Acceleration handle,
• A real little racer : 20km/h max • Retractable footrest,
• Secure : Front brake on handlebars • Ignition button • Bucket seat,

To discover even more characteristics, do not hesitate to download our product sheet !
Dimensions
• Dimensions : 750 x 520 x 600 mm

Technical characteristics
• Speed : 20 km/h max 
• Autonomy : 70/80 min
• Battery : 24V 4,4Ah lithium-ion battery
• Charger : AC80-254V 50/60 Hz 24V/Maxi 1,6A
• Recharge Time : 5 to 6 hours
• Weight : 13 kilos
• Max weight : 40 kilos
• Front wheel dimensions : 8''
• Rear wheel dimensions : 1,8''
• Certifications : CE EMC, CE ROHS, EN71-1, EN712-2, EN71-3, EN62115
First steps on the Drift Trike RDT200-CAMO2
Your child has never used an electric vehicle before ? Are you afraid he won't make it ? Are you afraid he/she will get hurt ?
The Drift Trike Beeper answers all your questions !
When you give your child a present, you want to be sure that it guarantees his or her safety and well-being, and that's normal.
As we mentioned at the beginning, the Beeper drift-trike has 3 wheels and is therefore similar to a children's electric kart offering your child more stability and removing his/her fear of falling, which is the biggest fear of children when using this type of "mini vehicle".
You can also appreciate the presence of high quality footrests that offer a comfortable sitting position and give the impression of being at the wheel of a children's electric kart worthy of the greatest Formula 1 races.
In addition, the lithium-ion battery version of the Drift Trike is lighter (about 2 kg lighter) which is more comfortable to handle.
First sensations with a child's drift trike :
This gift is an opportunity for your child to experience new emotions, to discover what electric sliding is ! 
Ideal for a family outing, you can also organise races with your child's friends who also own a Drift Trike, so they will have the impression of taking part in a life-size electric kart race for children, 100% FUN ATHMOSPHERE guaranteed.
This model of Drift Trike with lithium-ion batteries will allow you to make the fun last up to twice as long thanks to its greater autonomy !
The maximum speed of 20 Km/h will allow you to awaken the sensation of speed but in a moderate way.
Recharge of the battery

1. Screw the charger connector onto the drift-trike. Connect the charger plug to the mains.
2. The LED on the charger is red. Charge the drift-trike.
3. The LED on the charger is green. You can ride.
4. The battery life LEDs are green, the drift-trike is fully charged.
Guarantee of the Drift Trike RDT200-CAMO2
As part of our quality approach we guarantee this product for a period of 2 years. In the event of a problem, your product will be received by our after-sales service and processed as soon as possible ! Please note that the use of lithium-ion batteries multiplies up to twice the number of charging cycles accepted by the battery !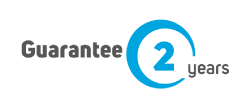 Product Details
Freinage

Type




Puissance

Spécification

Capacité

Roues

Pneus

Garde au sol

Hauteur plateforme depuis le sol

Pente maximale

Temps de charge

Charge maximale
Related articles on blog
No related article on blog
Top