Anti-theft device disc block with 100 dB alarm + chain for motorbike & scooter • AN-BCH100
AN-BCH100 • Alarm disc block 110dB + chain for motorbike & scooter
Description
Alarm disc block + chain (1 meter) for motorbike & scooter
The BEEPER alarm disc block + chain allows you to park your 2 wheels anywhere safely. Its 110dB siren will repel any attempted theft and will inform you of any break-in of your motorbike or scooter.
Its stainless steel and tamper-proof case and chain are a guarantee of quality and security.
Kit composition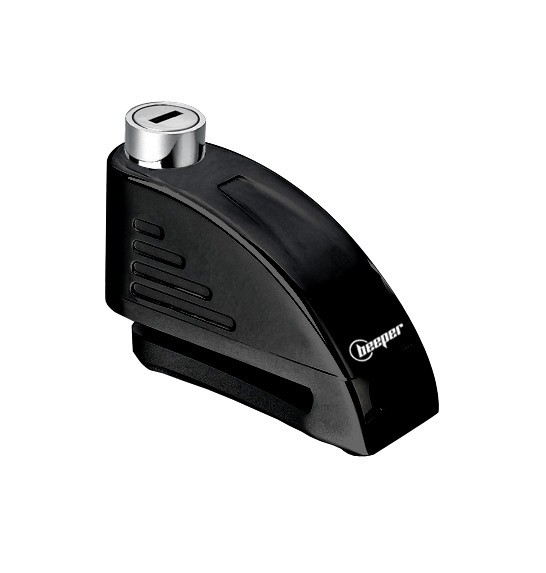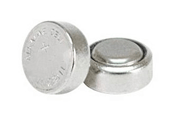 6 LR44 button batteries are integrated in the disc block. 
6 additional batteries are provided in addition
Dimension
Heavy duty 1 meter chain
The chain is made of tamper-proof hardened steel links and cannot be cut with a bolt cutter or hacksaw. In addition, this chain is covered with an anti-scratch and shock nylon fabric.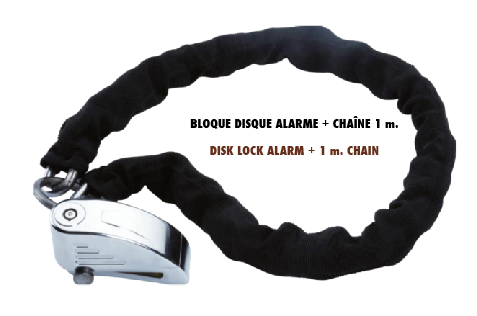 Compatibility
Our antitheft with code is compatible with all our electric scooters, discover our complete range of antitheft devices !
Top